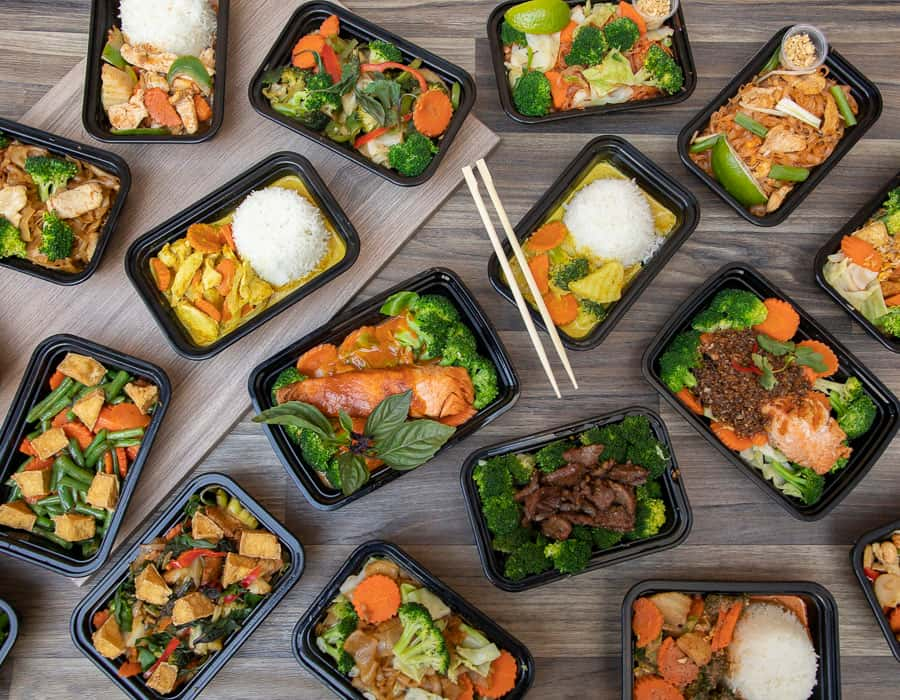 Special Dine LA Dinner
Become a VIP
Become our VIP and get free $6 off first order!
Special Dine LA Dinner
Dine LA Dinner
Available Monday - Sunday (3PM to 10PM).


First Course (Choose One):

Phuket Wings -Thai-style buffalo wings cooked with Southern Curry Sauce. EATER LA awarded Phuket Wings as "The Best Dishes Eater Editors Ate This Week, September 2020". To Die For!

Blackpink's Lisa Meatball - Grilles and deep-fried meatballs with a delicious dipping sauce. Yes, we bring the Thai K-pop star Lalisa "Lisa" Manoban's favorite dish from her hometown, Buri Ram, as she mentioned they were among the first things she would buy if she could return to her home province from Korea.

Papaya Salad (Vegan, GF) - Fresh green papaya sliced thin with spicy lime sauce with crushed peanuts.

Second Course (Choose One):

Prawn & Scallop Pad Thai (GF) - Pan-fried rice noodles with large prawn & scallop, scrambled eggs, bean sprouts, green onion & crushed peanuts.

Seafood Drunken Noodles (GF) - Our delicious drunken noodles have always been popular. This year's Dine LA we celebrate with a seafood option inspired by Netflix's 'Street Food' episode of Raan Jay Fai. We're not related but we just love her food & her passion.

Duck Southern Curry (GF) - Twice-cooked light $ and crispy with Southern Curry sauce

Thai Basil Seafood (GF) - Combination of seafood sauteed with chili, garlic, and basil leaves

Massaman Curry Veggie & Crispy Tofu (Vegan, GF) - Flavorful Thai curry with coconut milk, potato, onions, and peanuts. This dish was listed on CNN Travel as the #1 most delicious food in the world in 2017. Served with medium spicy. With white rice or brown rice. (+$1)

Dessert (Choose One):

Cardi B. Mango Sticky Rice - Oh Yes, it's Cardi B.'s favorite dessert and she has visited us many times

Thai Donuts - The homemade Thai donuts! Crispy on the outside and airy soft on the inside.