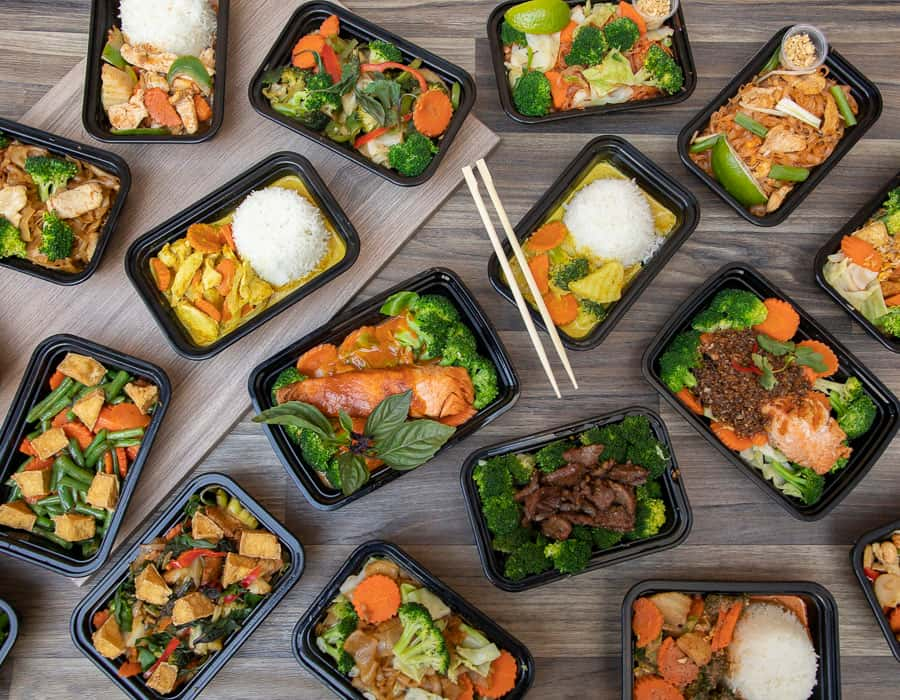 Special Dine LA Lunch
Become a VIP
Become our VIP and get free $6 off first order!
Special Dine LA Lunch
Dine LA Lunch
Available Monday - Sunday (11 AM - 3 PM)

First Course (Choose One):

Thai Chicken Dumpling

Wonton Rangoon - Crispy wonton stuffed with seasoning cream cheese and served with our homemade sweet and sour sauce

Coco Mango Salad (Vegan, GF) - Sliced green mangoes with crispy tofu, dry shredded coconut, onion, ground peanuts, and fresh chili & lime juice.

Second Course (Choose One):

Pad Thai Woon Sen Prawn (GF) - It's our famous Pad Thai with glass noodles made from mung beans. It's a little lighter compared to normal rice noodles, and It's gluten-free.

Thai Basil Chicken Over Rice (GF) - Thai basil with chicken, better known in Thai as Pad Kra Pao Gai, is a contender for the most popular, & most beloved Thai street food dish of all time. Served medium spicy. Add Thai Style Fried Egg. (+3)

Massaman Curry Veggie & Crispy Tofu (Vegan, GF) - Flavorful Thai curry with coconut milk, potato, onions, and peanuts. This dish was listed on CNN Travel as the #1 most delicious food in the world in 2017. Served medium spicy with white rice or brown rice (+1) 

Beer Pairing Option 
Special Tom Yum Beer (160z can) (+$8)
That's right, this amazing infusion of lemon grass, ginger, and lime in an American Wheat Beer. Must Try!