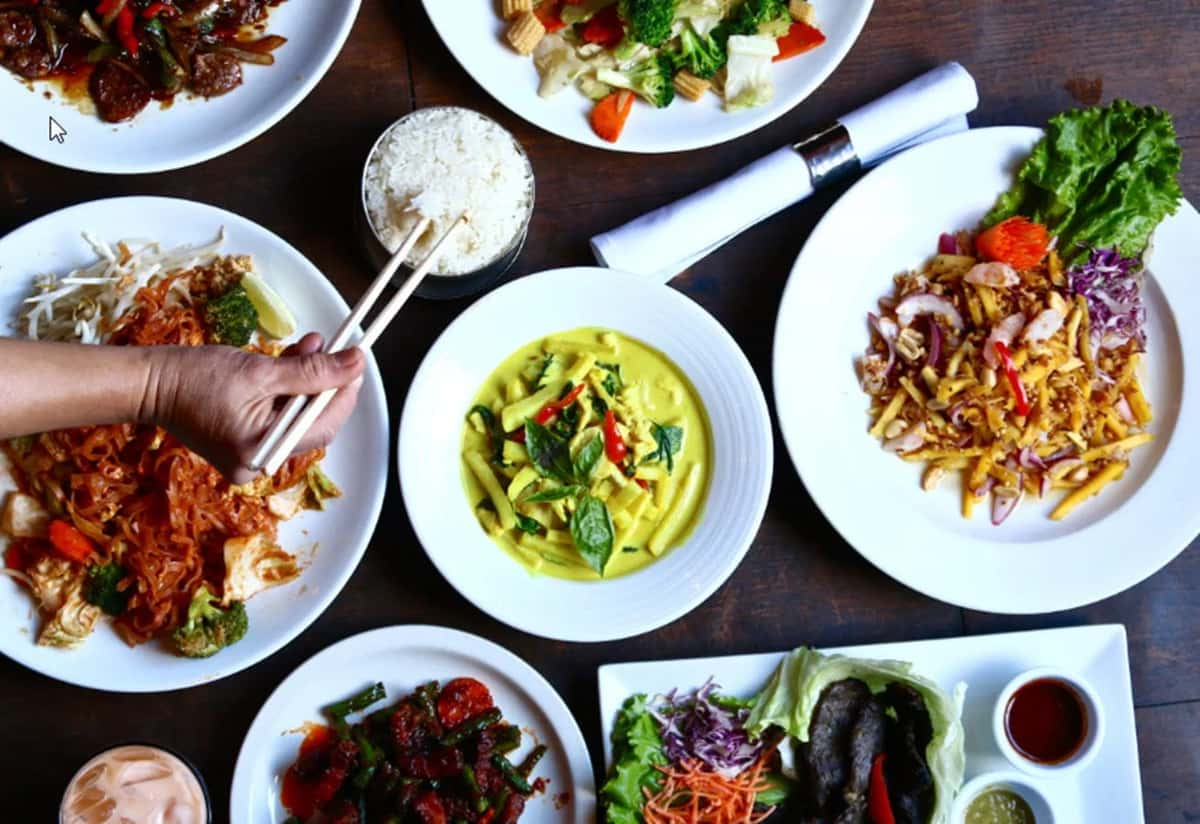 Best Holiday Catering in Los Angeles
Best Holiday Catering in Los Angeles
Holiday dinners are stressful and manic enough, let alone during a pandemic. Why not take one thing off your plate and let someone else do the holiday cooking for you. You can mitigate the high expectations of family and friends by shifting the responsibility to the professionals. Hiring a caterer for your holiday parties can mean all the difference between you being the happy host and you being the sweaty cook!
Dining out with the people who mean the most to you is an option, but it can lack the intimacy and comfort of home.
Here we've tracked down the best holiday catering in Los Angeles.
Emporium Thai

A non-traditional choice for holiday catering, to be sure, but a deviation you won't regret. The Emporium Thai restaurant has been catering events for more than 20 years. Why travel to Thailand? Enjoy the best authentic Thai food in Los Angeles delivered right to your doors. They offer delicious, family-style sweet, savory, and spicy Thai cuisine made with fresh ingredients and exotic, native spices to satisfy your guests' cravings.
The expert presentation visually enhances the exciting and unique flavors of the foods. You can choose from a hand-crafted, made-to-order menu to spice up your holiday event.
They offer a varied menu suitable for vegetarians, vegans, gluten-free, dairy-free, nut-free, and shellfish-free.
Located near UCLA (University of California Los Angeles) in Westwood, California.
Hungry? Emporium Thai has the best Thai food in Los Angeles to satisfy your cravings. Visit Emporium Thai today to enjoy their unforgettable Holiday Thai Feast! their four-course Thai Christmas menu includes appetizer, main, side, and dessert. Pre-order now for Pick-Up or Delivery on Christmas Eve or Christmas Day. Limited offer only. Here's to a delicious Christmas and a happy and healthy New Year!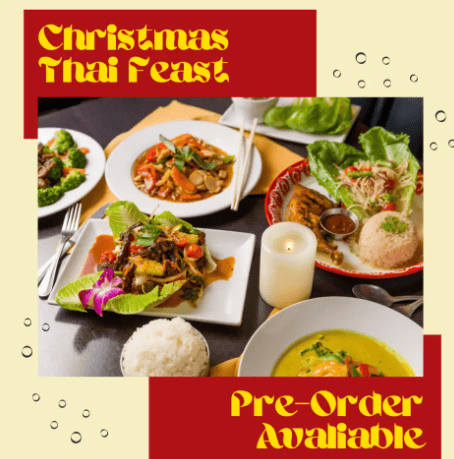 Bites and Bashes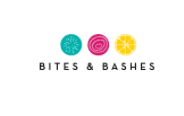 This year, Bites and Bashes have tailored their offerings to reflect the times. They can provide full-service holiday catering, including chefs, servers, and bartenders to set up and clean up afterward. They are the perfect solution for smaller holiday company dinners, micro weddings, and private parties. The Bites and Bashes' service includes holiday decorations and food presentation in solid copper chafing dishes, crystal bowls, and three-tier antipasto displays. Their extensive menu consists of traditional holiday dishes, with variations for vegans, vegetarians, and guests with food sensitivities.
Located in Lomita, Los Angeles.
Marbled LA
Marbled LA is a caterer who focuses' on local, sustainable, and seasonally sourced ingredients. They have strong relationships with farmers and other producers to ensure their foods are fresh and of the highest quality. They have a 'zero waste' program, with recycling and composting. Their tasty dishes are sure to become a favorite of your environmentally-conscious guests.
Located in Glendale, California.
Taste That LA

Taste That LA offers chefs who are creative, passionate, and hardworking. They have the expertise and experience to take your holiday event to the next level. Their service staff is committed to making your guests happy. The food is incredible, and they are happy to make accommodations for any dietary restrictions, allergies, or specific food requests. They offer a variety of menus for you to choose from, making your event a memorable time for all.
Located in Westlake, Los Angeles.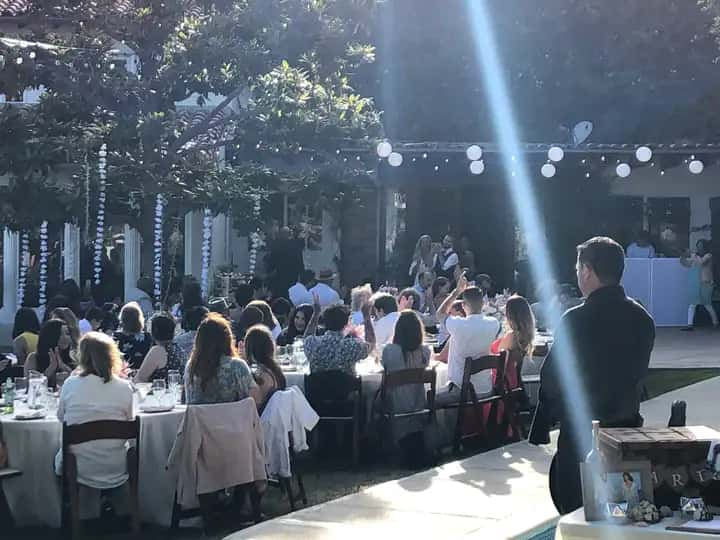 Buca di Beppo Los Angeles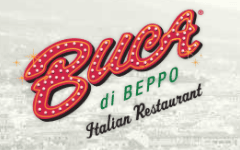 The West Hollywood Buca is already to help with your holiday catering. All of your favorite Italian foods can come right to you while you focus on the essential things - your guests. Choose from their extensive holiday catering menu. Their delicious family-style food will then be professionally packaged and delivered to the location of your choice. Included with holiday food are fresh bread, the utensils you will need to eat and serve, napkins, plates, and other little bits to make the meal the best.
They are located at The Original Farmers Market in Los Angeles on West 3rd Street.
Taste of Pace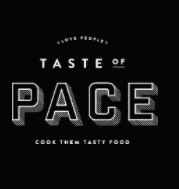 If you are in charge of your corporate holiday event this year, have no fear, Taste of Pace is here. Impressing all of the important people won't be hard this year because Taste of Pace has it all together. They can cater as much or as little of the event as you wish. You can also choose from their drop-off or full-service catering, making the event stress-free for you. For full-service catering, the foods are prepared on-site, and table service is provided for all your guests. Choose from stationary and passed hors d'oeuvres, salads, proteins, sides, and of course, desserts. Use their drop-off service if you do not require serving staff.
Located in Pasadena, California.
Bite Catering
Bite catering is your couture Los Angeles holiday party caterers. They love to be creative and put together a thematic holiday event. They are happy for you to choose from a menu and theme they have used before, but you can also feel free to come up with something uniquely yours. For full-service catering, their chefs are on-site. Whether your event is small or big, Bite Catering is happy to make it memorable by providing the forum and the food that makes everyone feel welcomed. Choose from platters, room temperature bites, hot bites, flatbreads, or go bigger with their holiday feast menu. Bar service is available if you have more than 150 guests.
Located in Los Angeles.
Patina Restaurant Group
Chef Joachim Splichal's Patina Catering brings their award-winning cuisine, innovative menus, and "legendary" personalized service to your event. They have years of experience and expertise to bring to each event they cater. Your guests will have an unforgettable experience and still be talking about it next year. Not only is the food fantastic, but the presentation is excellent. The Art & Style experts will help you develop of vision for your party and see it come to fruition.
Located in Greater and Downtown Los Angeles.
Voted in the Top 100 Best Thai Restaurants in the U.S., our foods are prepared with fresh ingredients and exotic, native spices. Visit Emporium Thai.
Final thoughts
It's an excellent idea to opt for catering over the holiday season. You can skip grocery shopping, dishwashing, and trying to figure out how to host a social event during a pandemic. Invite your friends and colleagues, and leave the hard stuff up to the experts.