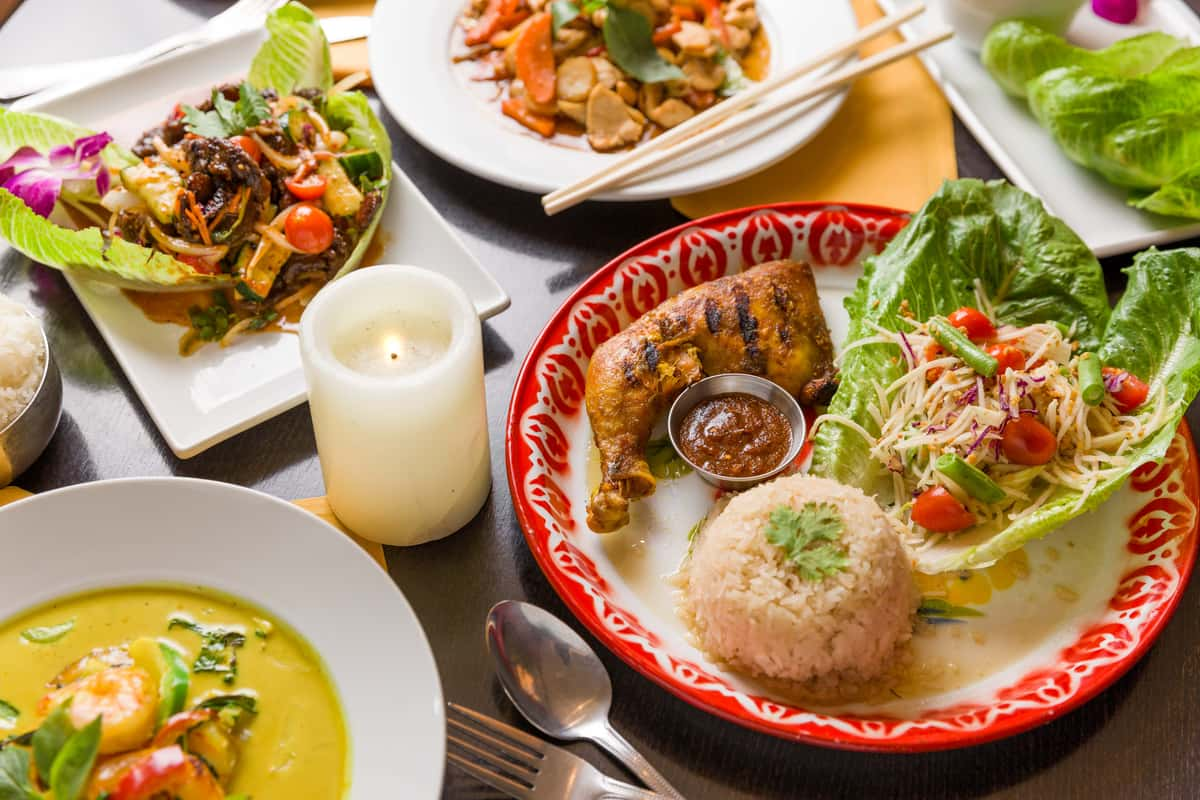 Catering
Thai Cuisine Catered At Your Event
Try our delicious family-style Thai food delivered right to your special event.
Why go to Thailand, When it Can Come to You
When your guest is craving for Thai food, then look no further. Whether it's satay, pad thai, or spring rolls, catering through us means you will get Thailand at your event.
We can create an impressive Thai catering spread to impress your guest. Don't believe us? Check out our Catering gallery for mouth-watering dishes.
Spicy, sweet, and savory is the epitome of Thai cooking, which brings a lot of exciting and unique flavor to the table. Our goal is to ensure that you get the best menu choices for whatever you want.
Why Choose Us?
We can spice up your special event needs through pad thai catering. You can choose a one-time satay catering event or bring the taste of Thailand through our curated corporate meal service; we can help.
We can hand-craft your experience to fit your budget, so what are you waiting for? Order catering with us today!
Catering Order Inquiry
Use the "ORDER CATERING" button above to order right away. For questions or other catering order inquiries, please list the catering items you'd like to order. Also please provide date, time of your order and we'll be in touch shortly!