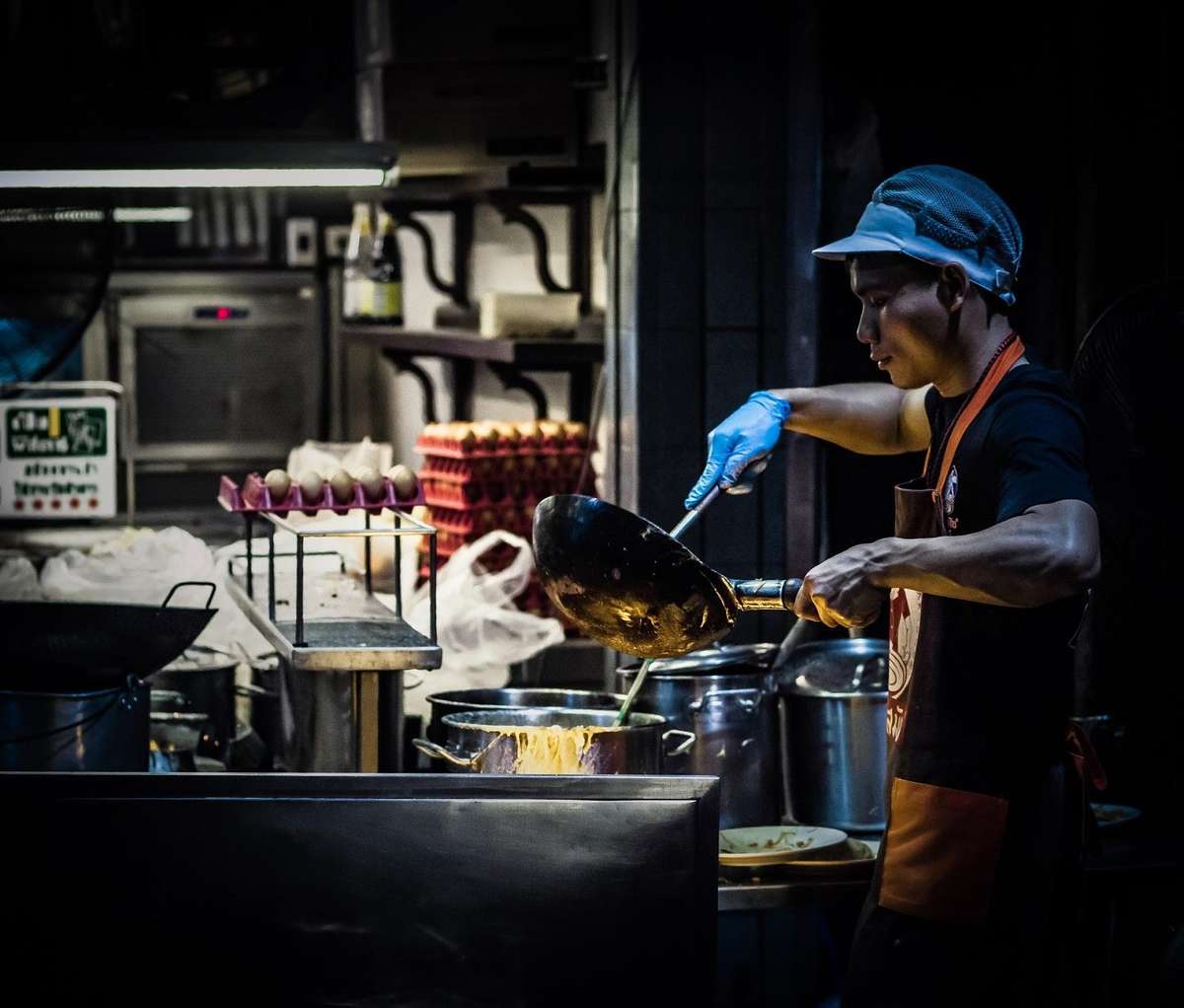 10 Best Places for Late Night Thai Food in Los Angeles
10 Best Places for Late Night Thai Food in Los Angeles
We've all been there -- it's late at night, and you get a Thai food craving that must be satisfied.
But where do you go to get the best, most authentic late-night Thai food in Los Angeles?
We know you're hungry, so let's get to it; here are the ten best places to get Thai food in LA after dark:
1.Emporium Thai
Emporium Thai continually tops the lists of the best Thai restaurants in Los Angeles, and the same holds true when it comes to late-night cuisine. Emporium Thai has been serving the LA area since 2000 and has won many awards over the years from places like the Los Angeles Travel Magazine, Uber Eats, Yelp, and more. But, what makes Emporium Thai stand out from the rest?
Their authentic (and delicious) Thai food is made from vegetables obtained from local LA farmer's markets, and they shop for all of their fresh meats, seafood, and produce daily. Emporium Thai is open daily until 11:00 PM for all of your late-night Thai food needs.
You won't find any Thai food as tasty or fresh in the Los Angeles area, late-night or not! Ready to taste the Emporium Thai difference? Check out the menu and find your new favorite dish!
Related: 5 Best LA Thai Restaurants
2. Krua Thai
Krua Thai is another great option for late-night LA Thai food. It's usually open until 3:00 AM and is a good spot to stop by if you have an early morning Thai craving after a night out.
They don't offer the largest portion sizes, but they are known for quick and friendly service at a fair price.
Krua Thai offers tasty rice and noodle dishes, soups, and egg rolls. If you're looking for a nice Thai cuisine at late (or early) hours, you might want to give them a shot.
3. Ayara Thai
Ayara Thai has been in the area since 2004 and boasts of using family recipes that have been handed down throughout the ages. Open until 10:00 PM, they aren't the latest late-night Thai restaurant around, but if you're calling it a night a little earlier, it's an excellent spot to grab a bite to eat.
Ayara Thai is known for its wonderful curries and Pad See Ew. If you're looking to satisfy a "lateish" Thai food craving in LA, Ayara Thai is never a bad option.
4. Ruen Pair
Open until 11:30 PM, Ruen Pair is another late-night dining option for authentic Thai cuisine. With fast service, fair prices, and appropriate portions, Ruen Pair is a good stop during a cruise for late-night Thai food in Los Angeles.
They are known for having fantastic Pad Thai and Pad See Ew, along with a critically acclaimed salty egg and turnip omelet. When you're looking for a different late-night Thai option, Ruen Pair can be a good choice.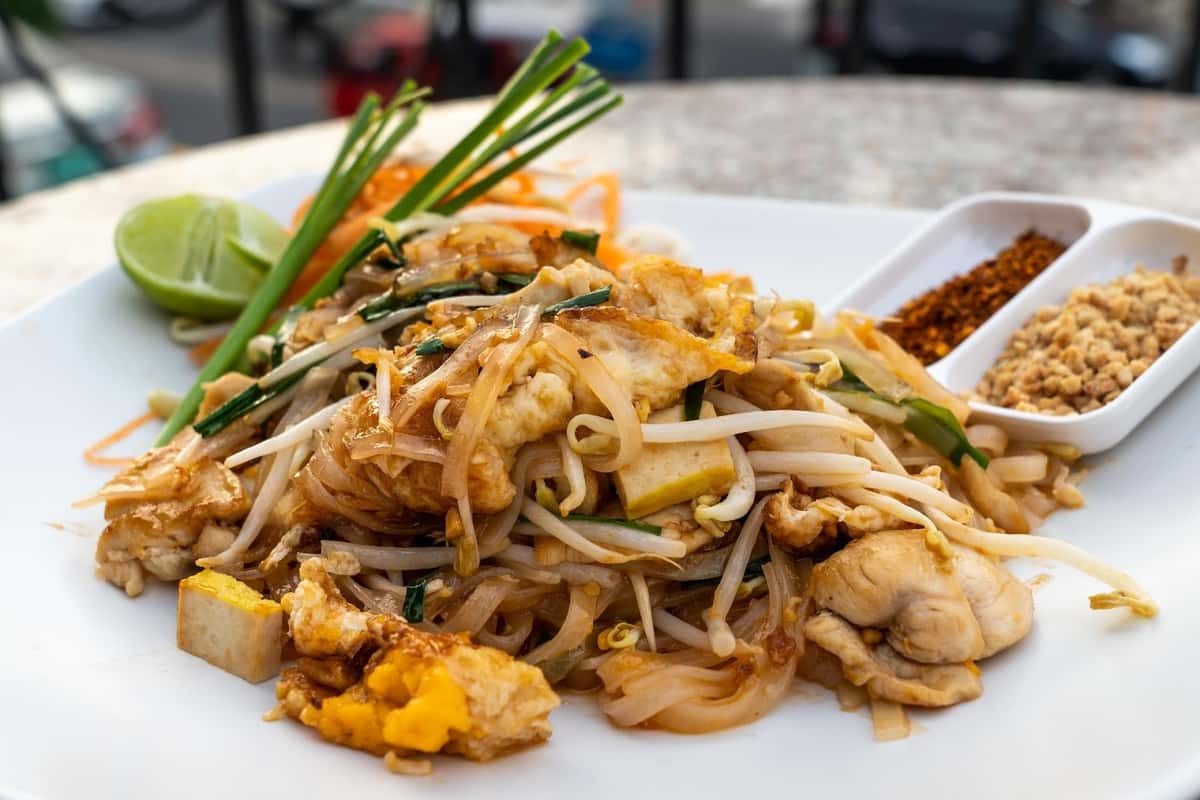 5. Thai Patio
Located in the center of Thai Town, Thai Patio is open until midnight, and it makes for another great option for a late-night Thai binge. They are known for friendly service and delicious Pad Thai and Tom Kha.
Thai Patio features authentic food and a classic Thai interior, and their dishes come in large portions at reasonable prices. If you just missed Emporium Thai's closing time, then Thai Patio is a good alternative.
6. Pa Ord Noodles
Pa Ord Noodles is only open until 9:00 PM, so they aren't a great super late-night Thai food choice, but if you're out a little earlier, they have good-quality authentic Thai food. They offer an expansive menu and have a large local following.
Pa Ord Noodles is home to some of the best Thai boat noodles around and are worth giving a try if you're searching for some "earlier late-night" Thai food in Los Angeles.
7. Palms Thai
Open until midnight, Palms Thai is an excellent restaurant to get some late-night Thai food. While they keep it authentic, Palms Thai isn't the best Thai food in the area, but their large dining area offers a pleasant experience, and they typically have live music during the evenings.
If fast service, low prices, and an uncrowded spot are what you're looking for in your late-night Thai food search, Palms Thai might just scratch that itch.
8. Sanamaluang Cafe
Sanamaluang Cafe is open until 3:00 AM for all of your late-night LA Thai food cravings. They are known for being pretty crowded on the weekends, so if you choose Sanamaluang Cafe, you might have to wait for a bit.
They offer a massive menu, good portions, and reasonable prices. The food is tasty and authentic, especially their cashew nut chicken.
9. Angel Thai
Similar to Emporium Thai, Angel Thai uses fresh local produce and meats. They are open until 10:00 PM on weekdays and 11:00 PM on weekends for late-night Thai dining in Los Angeles.
Angel Thai's dishes are authentic and fresh and come with generous portions for a good price. Their Pad See Ew and peanut curry are must-tries.
10. Toi on Sunset
Toi on Sunset has been in the LA area since 1986 and is a little different from the rest of the restaurants on this list; they are located in the heart of the music store district. You won't get a traditional Thai food experience here, but they are open until 4:00 AM for those really late-night Thai food cravings.
Toi on Sunset is more of "American-Thai" than authentic, but it's a great spot to visit when all of the other Thai options are closed for the night.
Try the Best Late Night Thai Food in LA Today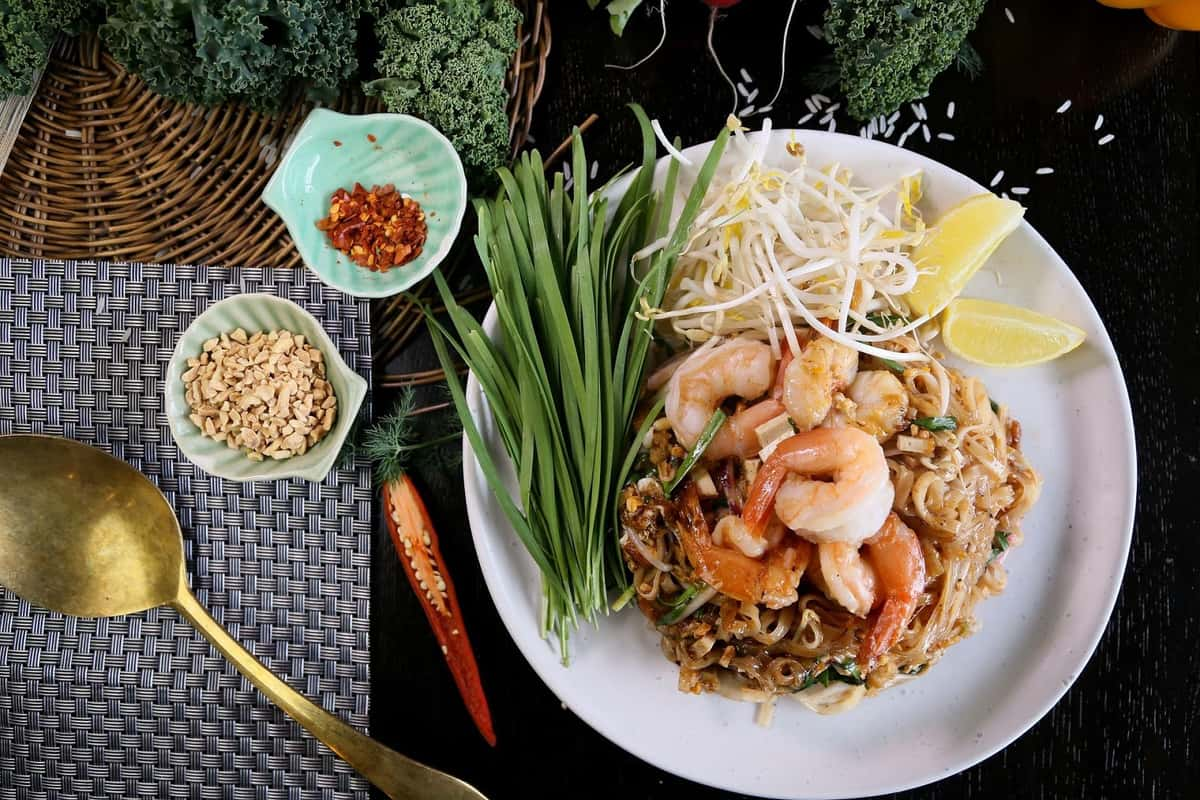 Los Angeles has some of the best late-night Thai food restaurants around, and you can't go wrong with any of the ones on this list. If you're looking for the best of the best, don't skip Emporium Thai -- authentic and fresh Thai cuisine that offers peanut-free, gluten-free, vegetarian, and vegan options.
Hungry, but don't want to go out? Order your favorite Thai dishes and get them delivered now!
Related: Top 8 Trendy Restaurants in LA