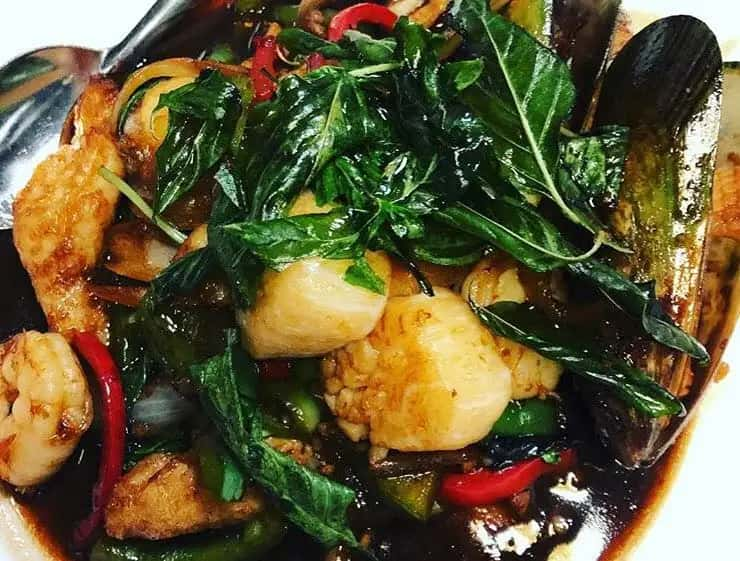 Keto-Friendly Thai Food You Can Have
Keto-Friendly Thai Food You Can Have
When searching for keto-friendly meals in restaurants, you don't have to skip Thai restaurants. Thai food is rich in many keto-dieters' favorite foods, with rich flavors, aroma, and fresh ingredients. There is an abundance of meats, fish, tofu, coconut milk, curry, and many low-carb veggies. The Thai restaurant will have a few things you should avoid, but you can swap out rice, beans, and sweet sauces for other, more keto-friendly foods.
Our first tip would be to order meat with a selection of low-carb veggies as a stir fry, with no brown sauce. But you don't have to be limited to this dish; several other Thai dishes are delicious, satisfying, and keto-friendly.
Related: 5 Best Thai Restaurants in Los Angeles
Here are just a few of our favorites: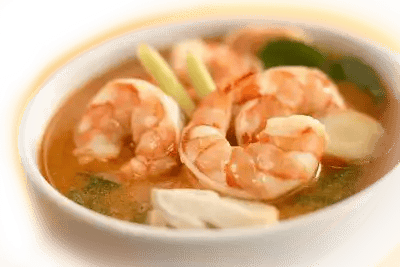 This chunky, sweet and sour soup, sometimes called Tom Yam, consists of tomato, onion, cauliflower, mushrooms, and several other fresh ingredients. To make it even more filling, you can add beef, fish, or shrimp.
Chicken Satay
These skewers of barbecue chicken are not to be missed. Don't worry; authentic Thai barbecue sauce isn't a sugary as other barbecue sauces. The skewers may be served with vegetables and peanut sauce. Just go easy on the peanut sauce and enjoy a double portion of veggies.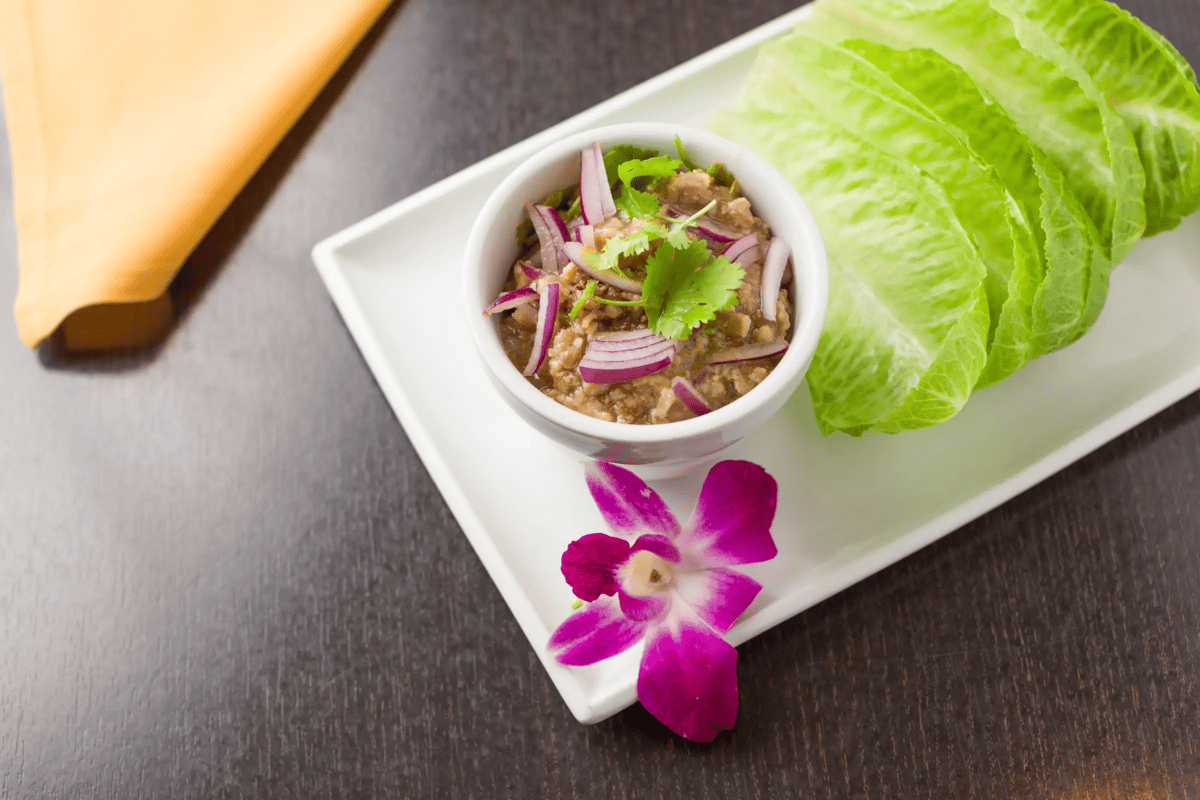 Another way to enjoy Thai chicken is in a lettuce wrap. These usually included spicy lime juice, minced chicken, onions and cilantro which have an earthy flavor that makes this a filling, low-carb meal. Don't let the sparse description make you think this is a bland dish because it isn't.
Thai Barbecue Beef
Some Thai restaurants offer this keto-dieters dream. Thai barbecue beef is served grilled with sauce and steamed vegetables, all on a hot barbecue plate.
Garlic Prawns
This mouth-watering dish consists of large shrimp, stir-fried with garlic, pepper, and other herbs and spices. If you're a keto-dieter who is also a seafood lover, you'll be in heaven.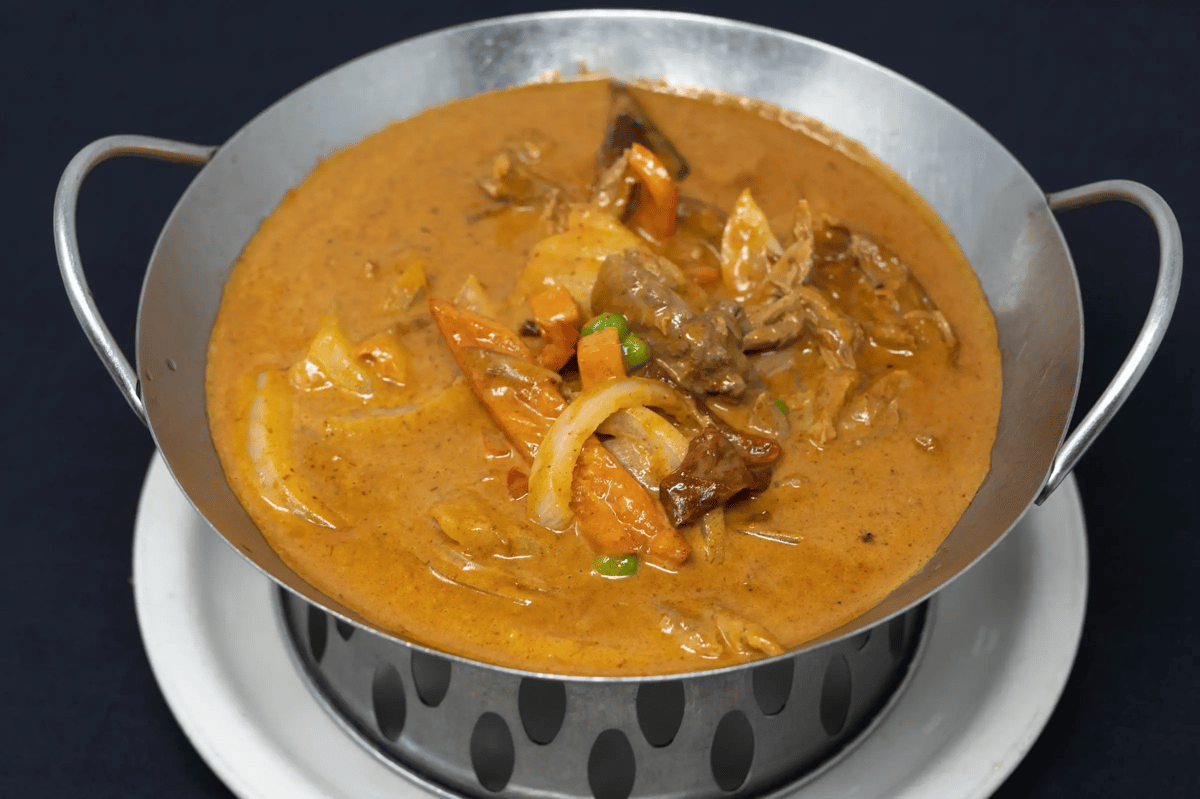 This popular dish is made with marinated beef with lime juice, red onions, tomatoes, chili, cucumbers, and fresh mint. This tower of deliciousness will make you happy to be keto.
Pad Kra Prow
This stir fry dish comes to you out of a wok with chili peppers, Thai basil, bell peppers, jalapenos, onions, and brown sauce. Add to this your choice of protein - beef, pork, chicken, seafood, or tofu. Just make sure the meat isn't breaded and that you pass on the brown sauce.
Pad Cashew
Here's another great stir fry dish. Pad cashew consists of meat or seafood, along with celery, water chestnuts, carrots, bell peppers, onions, and cashews in a sweet chili sauce. To cut out the unnecessary carbs, skip the sweet chili sauce and make sure your meat isn't breaded.
Pad King
Here's a dish that is good for your health. The main ingredient here is ginger, which is anti-inflammatory. This option also contains mushrooms, onions, chili peppers, bell peppers, and a grilled meat, seafood, or tofu of your choosing. To keep this keto-friendly, pass on the rice and brown sauce.
Related: 10 Best Places for Late Night Thai Food in Los Angeles
Keeping it Low-Carb in Thai Restaurants
If you forget to bring along your list of keto-friendly dishes the next time you're in a Thai restaurant, here are a few tips to keep in mind as you order.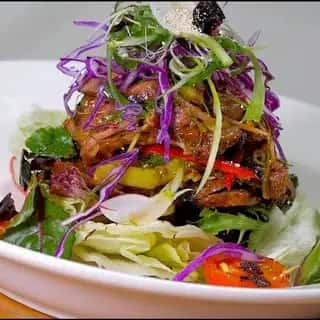 1 Know the staple dishes
Familiarize yourself with the staple dishes in a Thai restaurant. Many of the dishes are built onto these:
Tom Yam Goong - This is a sour and hot soup that contains vegetables and shrimp.
Som Tam - This is a spicy salad with noodles, vegetables, and shredded papaya (unripe).
Pad Thai - This is a stir fry rice, vegetables, and/or meats.
Massaman Curry - This is a curry with garlic and shrimp, along with cinnamon, cloves, cardamom, cumin, anise star, nutmeg, and chili peppers.
Thai Fried Rice - This is stir-fried Jasmine rice with eggs, onion, and meat.
Green Curry - This curry is made with green chilis and coconut milk.
Neua Nam Tok - A rice-based dish with meat and chili fruits.
These are not all keto-friendly, but it gives you an idea of what's on the menu.
Hungry? Indulge and experience our delectable and affordable Thai cuisine. Visit Emporium Thai today!
2 Skip the sauce
Thai restaurants offer various savory sauces - peanut, fish, and soy, to name a few. But these aren't keto-friendly because they contain sugar, and some are thickened with flour. When ordering your meal, request that they don't include any sauce. If that makes your meal too dry, try adding lemon juice or a side of oil.
3 Order the meat dishes
This one is obvious and is the go-to move of keto dieters everywhere - when in doubt, order the meat dish. They're usually very customizable, and the pork dishes have the most fat.
4 Beware of those deep-fried foods
Deep-fried meats and vegetables feature heavily on the Thai menu, but be wary of choosing these. They are usually breaded and too high in carbs.
5 Watch the coconut milk
Usually, it's the curries that are made with coconut milk. These are smooth and delicious, but many coconut milks have added sugar. Also, some restaurants add sugar when they're using coconut milk. Before you order, ask if there is added sugar.
6 Go with a lettuce wrap
Although everyone loves a spring roll, these are deep-fried and wrapped in flour-based shells. They're delicious but high in carbs. Choose instead to have your spring roll wrapped in lettuce or cabbage. Request that your roll is filled with low-carb veggies and meat and no sauce. Dip your rolls in oil and vinegar or gluten-free soy sauce.
7 Check online
If you prefer to know about the meal you'll order beforehand, try checking out the nutritional information online. Even if the restaurant you're visiting doesn't have the nutritional info on their website, you may look up the meals and their macros on other sites.
8 Order one of these three
If you still feel confused about what to order, here are three possibilities:
Garlic Prawns
Crying Tiger Beef
Thai Chicken Satay Skewers
And here are a few basic swaps to keep your meal keto-friendly:
Swap Pad Thai for sauteed shrimp or beef, with onion and chilis.
Swap Black Bean Sauce dishes for sauteed meat and green beans.
Swap curry with sauteed seafood and mushrooms, zucchini, and chili paste.
Related: LA Restaurants That Give Back to the Community
Now that you're on the keto diet, you don't have to stop going to your favorite Thai restaurant. There are plenty of dishes on their menus that are delicious and satisfying and won't take you out of ketosis.
Have you tried authentic Thai food? Ours is made of delicious, fresh, exotic ingredients. Have a look at our menus and join us for a meal at Emporium Thai.